Company Profile
Company data/ certification / location etc,
Management Philosophy
Creation of customers, Management with wisdom,
Consistency, Permanency and Humanity
Company Profile
Company Name
O-oka Corporation
Address
1-1 Akibasan, Takaoka-cho, Toyota city, Aichi 473-0933 JAPAN Location
Tel
+81 (0)565-52-3441
Establishment
April 29, 1937
Capital
98,000,000 JPY
Representative
Mitsushige OOKA / Chairman
Yoshinori OOKA / President
Employee
876 (2019)
Sales Turnover
20,500,000,000 JPY (2019)
Business activity
manufacturing and sales of precision forged gears.
Sales Turnover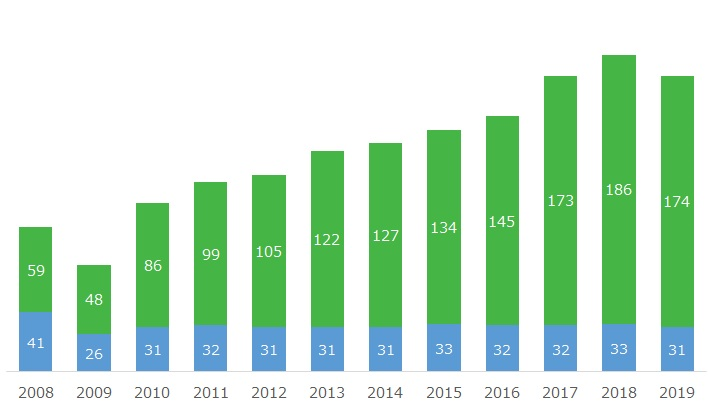 Customers
A - Z
Domestic Customers
AISIN AW Co.,Ltd.
AISIN SEIKI Co.,Ltd.
AICHI Machine Industry Co., Ltd.
AICHI STEEL Corporation
AKASHI-KIKAI INDUSTRY Co.,Ltd.
Isuzu Motor Limited.
Jatco Ltd.
Suzuki Motor Corporation
Daihatsu Motor Co., Ltd.
Tubakimoto Chain Co.
Toyota Motor Corporation.
NIDEC-SHIMPO Corporation
FUJI HEAVY INDUSTRIES Ltd.
Overseas Customers
Adam Opel

(Germany, Austria)

EATON

(Brazil, Poland)

Fiat Chrysler Automobiles

(Italy, Argentine, USA)

Getrag

(Germany, Italy, Mexico, )

General Motors

(USA, Brazil, Korea)

HAVECO

(China)

MAGNA Powertrain

(Mexico, Germany)

Musashi

(Brazil)

PSA

(France)

RENAULT

(France, Spain, Romania)

Schaeffler

(Germany)

Shanghai Automobile Gear Works

(China)

SKODA

(Slovakia)

Volkswagen

(Germany, China)

ZF

(Germany, Brazil, USA)
CSR
 Social Contribution Activities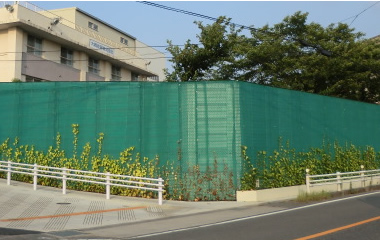 Based on our commitment to be an environment-friendly company, we set our target or objectives to create a new clean eco-friendly society. As a cornerstone, we started with the green wall.