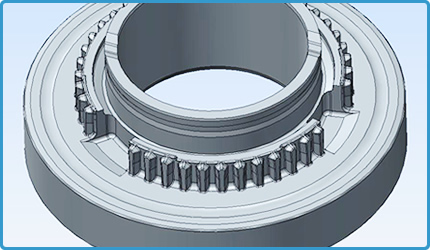 planning
Design proposal based on both Ooka's forging technology and advantages will be provided from the initial design stage to customers.
Product, Tool design
Based on our long experience, our engineers provide the best design for products and tools.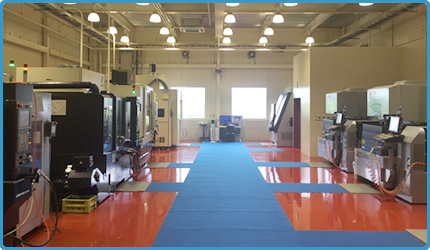 Tool Production
Producing high precision forging tools by our experts in our completely clean plant where dust / vibration / temperature are severely controlled.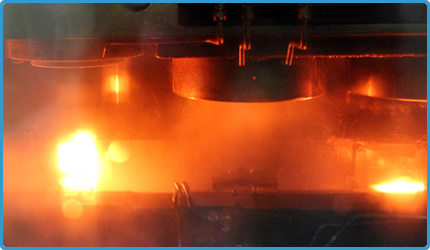 Hot Forging
One of our most important process to have a base form of the product.
Latest hot forging press machine make sophisticated parts as if craftsperson's art.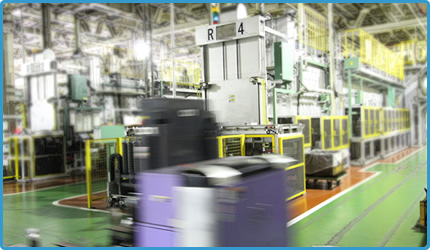 Heat Treatment
Our latest Non-oxidized Isothermal Annealing Furnace enables an ideal metal structure and hardness. It adapts the automatic transfer robot system to avoid any damage on the parts.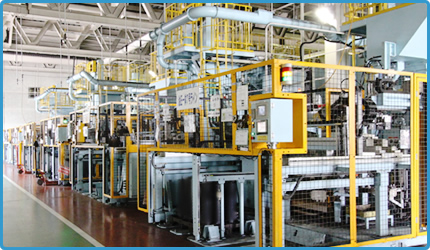 Cold Forging
Fully automated Cold forging line which is combined with shot blasting and lubricating device create a high accuracy products as well as machined parts.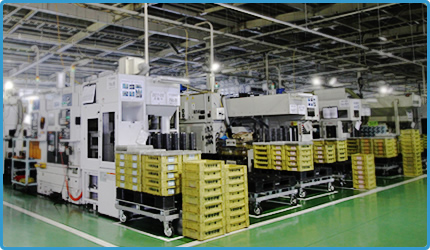 Turning
Various machines such as 2-axis / 3-axis lathe turning, Broaching, machining, boring etc. enable to meet customer's requested.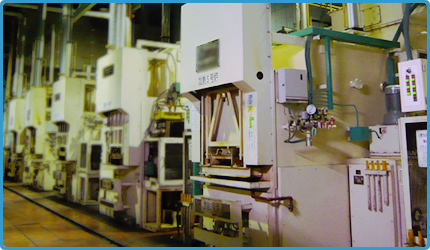 Case Hardening
Quenching with high / low temperature can be performed according to the product characteristic with 6-batch typed case hardening furnace.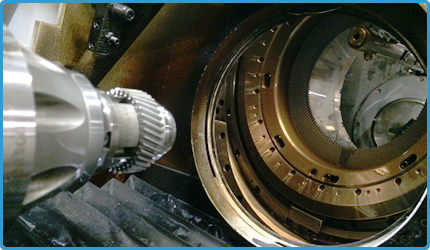 Option
(Finishing)
For further high-accuracy, Gear honing, Grinding, hard turning can be done.
Inspection
O-oka carries out not only in-process inspection, but also appearance check by skilled worker's eyes.
In addition, our thorough inspection system such as a latest CMM machine provides 100% quality assured parts to the customer.